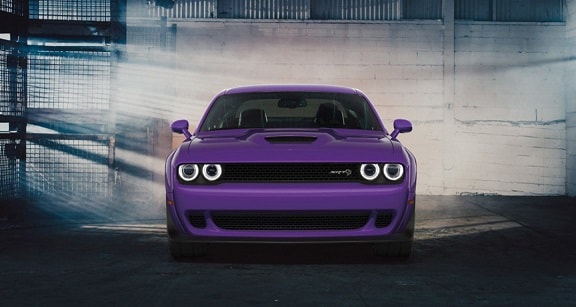 2018 Dodge Challenger Hellcat  For Sale Near West Palm Beach 
Are you looking to buy a new 2018 Dodge Challenger Hellcat for sale  near  West Palm Beach ? What if we told you that we could help you get the best deal on  a new SRT Challenger Hellcat for you ? Wouldn't it be great if you could save more with our exclusive Dodge Challenger  prices? Here's your chance?  Get ready to shift your performance into overdrive with an all new  Dodge Hellcat. Whether you're looking to lease, finance, or buy  your next Dodge vehicle, we've got great solutions for everyone. And, we are making it easier than ever to  find what  your looking for. Thanks to our huge selection of Dodge Challenger  Hellcats in our inventory,  we are certain you will find the best car for you. But don't just take our word for it. Make your way down to our local  Dodge dealership near West Palm Beach.

If you want to save time and money, fill out the free online form above. Once you complete the form you will instantly receive an exclusive 2018 Dodge Challenger  Hellcat price. Remember, there are no obligations,  and this opportunity is absolutely risk free. But you must get here before it's to late. Don't wait to get your hands on the best car for you.

If you want to learn more about this vehicle, check out our new 2018 Dodge Challenger  Hellcat review.