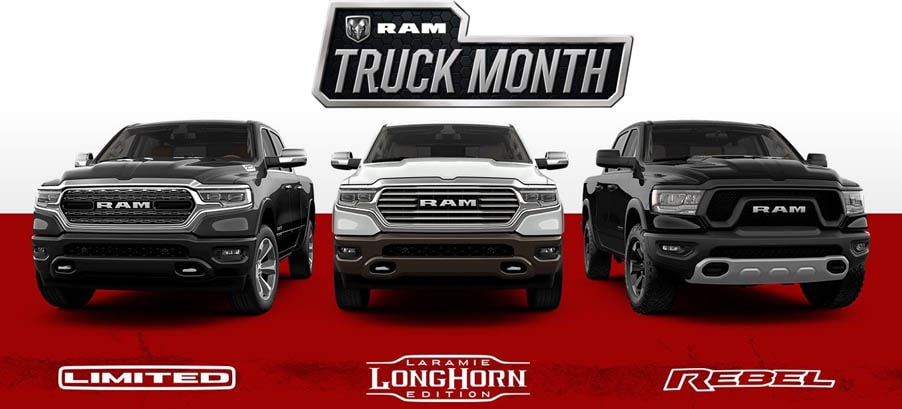 When is Ram truck month?

It's Ram Truck Month now at Napleton Ram dealerships.  Save big on Ram trucks.


Ed Napleton Honda

 

RAM Truck Month - Save Huge today, Lease deals, Sale, Specials

Its Ram Truck Month every month at Napleton Northlake Ram dealership in West Palm Beach! But for a limited Time you can save even more! Come celebrate with Napleton's  Northalke Dodge RAM Dealership, as we celebrate not only the month with the best pickup truck deals in history, but our 2020 Ram truck blowout sale!  Have you been searching for a local Ram dealer?  Come check out the West Palm Beach Dodge RAM power wagon you've been searching for. Whether you're looking for a light duty  RAM 1500 pickup truck, or your looking for a  heavy duty RAM 2500 pickup truck, our Ram dealer will  have you covered.  Even if you're looking for a  RAM 3500 pickup truck, we have the perfect truck for you.  Plus, we are offering incredible RAM truck deals you won't find anywhere else.

If you're serious about getting your hands on a serious deal, you  need to come to  our West Palm Beach RAM dealership near you. For a limited time, we are offering extraordinary RAM Truck finance and lease deals.  But you must hurry! These specials won't be here for long. RAM truck month is only extended for a limited time and we don't want you to miss your chance to get your hands on the best RAM Truck month and Ram year end sale deals!  With our huge selection  of RAM models, there's something here for everyone. But, the clock is ticking. So, what are you waiting for. Stop by our Ram dealership today!

Come explore our RAM inventory and  check out our Truck Month incentives, today. This is the ultimate way to  save big on your  next 4x4 or 4x2 pickup truck. With our incredible truck month discounts and low finance APR ratings, this is one opportunity that you don't want to miss out on. You could save thousands of dollars at our Ram truck dealer on a new truck and get everything you  always wanted.

 Wouldn't be great if you  could keep an extra grand in your hand? Here's your chance! On select 2020 RAM 1500 models  we are offering unbelievable cash back bonuses and rewards. Plus, we are also stepping up our specials with exclusive deals that you will only find at  our West Palm Beach Dodge RAM Dealership. Trust us. This is one opportunity you can't afford to miss.

If you're looking for a better time to buy a new truck for sale near  West Palm Beach, this is the  best time. Don't  let these  incredible deals pass you by. Come  find your new Dodge RAM Pick Truck for sale,today.

If you want to learn more about the national RAM Truck month incentives,  keep reading:

Ram Truck Month Deals



Come find a great deal on a great truck today. Don't wait! Get your hands on a new  Dodge RAM for sale near you,today. Start saving money now.




Local  RAM Dealer Discounts

Now! Save big on your next Dodge RAM Pick up truck for sale near you. Get the ultimate discount on  any RAM 1500, 2500, 3500, 4500, 5500, or ProMaster. But don't just take our word for  it . Come see for yourself.



Find Your Dodge RAM Pickup Truck Below