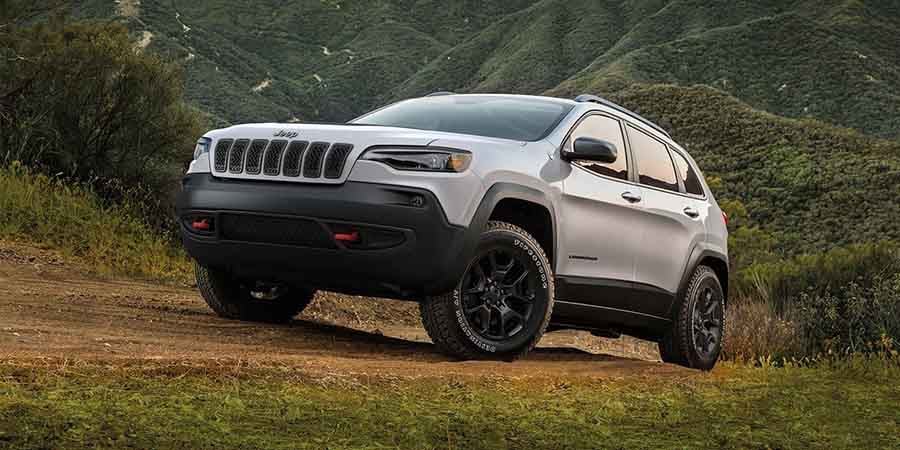 Call Us Today for our Internet Offers!
888-387-8975
Shopping for a new Jeep Cherokee for sale in West Palm Beach? Not sure where to start? Visit us today. We have a wide range of new Jeep Cherokee deals, specials, and incentives. Plus, we also carry all of your favorite Jeep Cherokee models, including the latest- Trailhawk, Latitude, Latitude Tech Connect Package, Latitude Plus, Limited, Overland. Not to mention, we also offer the Best-in-Class selection of 4x4 off-road Jeep Cherokee's for sale. You're going to love how much more power and capability our local Jeep Cherokee dealer has to offer you. 
Come shop new Jeep Cherokee deals at West Palm Beach's premier Jeep dealer. Discover adventure like never before. Take advantage of all of the new features and technology that come available with the new Cherokee Jeep SUV. Browse our selection of new Jeep Cherokees for sale. Let us help you make your next car-buying experience count. 
Visit us today at 3701 Northlake Blvd, Lake Park, FL 33403. We look forward to helping you find the best SUV deals for you and your family. We are also excited to help you schedule a free test drive. Don't wait. 
If you want to save time and money, fill out the free online form on this page. It just takes a few seconds. That's more than enough time to get your hands on a new Jeep Cherokee for sale near West Palm Beach. Remember, there's no risk or obligations. All you have to do is sign up today. So, what are you waiting for? 
For an exclusive offer, fill out the online form

Scroll down to keep reading about the new Jeep Cherokee.