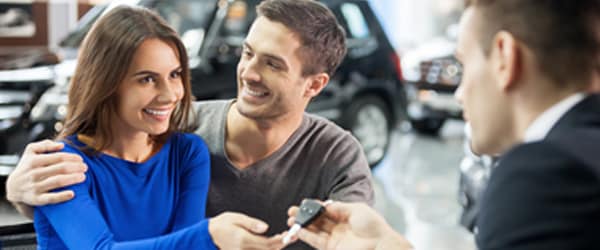 It's Here! Napleton Chrysler Jeep Dodge RAM Buy Back Program. 
Get an actual cash offer on your vehicle below!

Get huge trade in value for your used Chrysler, Jeep, Dodge or Ram vehicle at Napleton's Northlake Chrysler, Jeep, Dodge, Ram.  Your trade has never been worth more!  Contact one of our specialists to the right and find out more about our Buyback Chrysler Jeep Dodge Ram program.


It's true! The second you bring in your pre-owned used car, truck, mini-van,or SUV, you will instantly qualify for our dCar Buy Back Program. In fact, we will give you top dollar  for pre-owned Chrysler, Dodge, Jeep, or RAM vehicle. If that's enough, we will also offer you the option to trade in your old used Chrysler, Dodge, Jeep, or RAM vehicle for a spectacular new vehicle, with the potential to lower your monthly payments, and add a new warranty.

Sound interesting? We got more for you! Fill out the free online form above and schedule an appointment with one of our professional car buy back  specialists.
Want To Exchange Your Used Vehicle For  A New Vehicle?
If you are interested in exchanging your old pre-owned vehicle for a new car, check out our  huge selection of affordable award winning vehicles right here. Whether you are looking to exchange your current vehicle for a new Chrysler, Dodge, Jeep, or RAM  or looking to do a used vehicle buy back, we've got you covered. Click the link below and find the perfect vehicle for you, at the perfect rate. Lets get you in a new car today!

>> New Chrysler Dodge Jeep RAM Vehicles
Get an actual cash buyback offer now!

Now you can save time, and get a free vehicle appraisal with no hassles. Just try our free online vehicle trade-in appraisal tool. It's free. It's easy. Plus, you will get a real cash offer. What do you have to lose. This is one of the smartest ways to discover your vehicles true value. Wouldn't you like to know how much your car is worth before you choose to take advantage of our buy back program. Get start now. Find out how much your car is worth.
Get The Financing You Need Immediately
If you are looking to do an exchange on your current vehicle, our  professional Finance experts are here to help you get the financing you need to buy the car you want. For more than 12 years Napleton Northlake Chrysler Dodge Jeep RAM Dealership has been connecting  consumers to   one of the largest networks of financial lenders in the world. And we can do the same thing for you.  In fact, if you are ready, we can help you get started right now. Get the financing you need today!

Get Financed Today

Take Advantage Of Our West Palm Beach Chrysler Jeep Dodge Ram Car Buy Back Program

Don't wait to take advantage of this huge Chrysler, Jeep, Dodge Ram Buy Back opportunity. This could be your last chance to get more for your old used car. We are offering Dodge Buy Backs, Jeep Buy Backs, RAM Buy Backs, and Chrysler Buy Backs in West Palm Beach, Florida. Don't let your old  used car slow car slow you down. Bring it in today. Remember, even if you don't buy our car, we will still buy yours. You won't find another car dealership in Palm Beach County that offers a better deal for your old car than Napleton Northlake  Chrysler Dodge  Jeep RAM dealership. Get out of your old car and into your new car today
Act now! Fill out the free online form above and get in on our Car Buy Back Program.