Maintaining Your Northlake Jeep Compass.
Your new Jeep Compass is an icon in the making. Think of it as a case of "Honey, I shrunk the Jeep Grand Cherokee." Properly maintained, it will provide years and miles of service on the road ahead. And that's just it. There is no getting around it, your new Northlake Jeep Compass needs proper service and the professionals at Northlake Chrysler Dodge Jeep and Ram stand ready to assist your Jeep's needs.
Designed for years of trouble free service, your Jeep Compass needs help from you that will enhance your ownership experience with it. Your Northlake Jeep Compass is powered by FCA's 2.4-liter Multi-Air inline four-cylinder engine producing 180 horsepower. It can be ordered with a choice of 6-speed manual or 6-speed automatic transmission.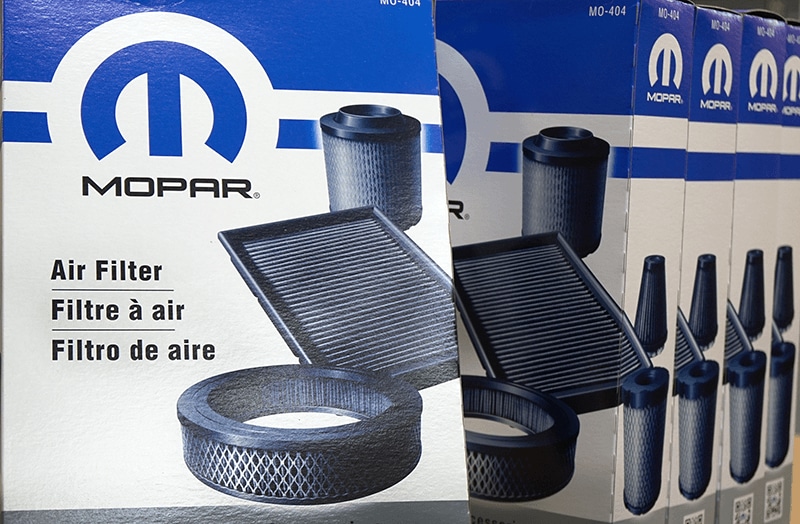 Air Filters: A clean air filter will help your 2.4-liter Multi Air Engine to breathe freely and operate more efficiently. Designed to filter out the flow of debris and particles into the actual engine, it needs replacement approximately every 50,000 miles, or more frequently, if used in dusty surroundings. Your Northlake Service Advisor can supply you with the proper filter for many more miles of trouble-free driving.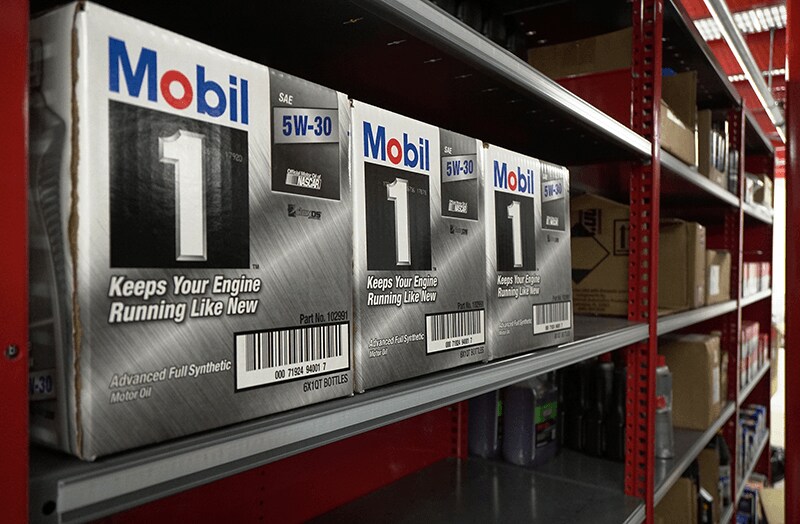 Oil and Filters: Your Northlake Jeep Compass is powered by a precision-built engine that will provide years of smooth service. Designed to perform best with fresh Conventional or Synthetic motor oil, and a new oil filter to remove dirt and debris, it should be looked after carefully. Your Northlake CDJR Service Advisor recommends changing the oil as indicated by the Oil Change Indicator System icon on your dashboard. If the system determines you subject your Compass to a heavier than normal work load, it could suggest an oil change in as little as 4,000 miles. Please check your Jeep Compass Owner's Manual or consult with your CDJR Service Advisor.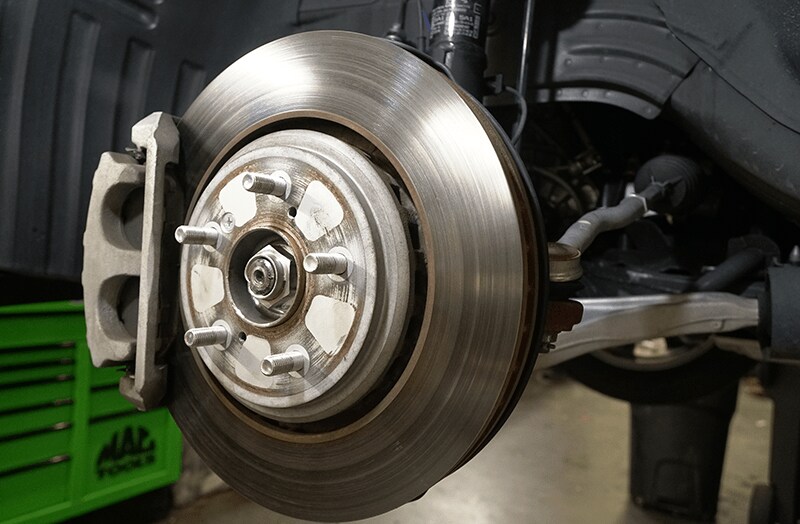 Brake Pads and Brake Rotors: Brake Pads and Brake Rotors provide ample stopping power for your new Jeep Compass. Designed with safety in mind, they are limited-life parts that eventually need replacement, even with normal usage. Depending on your driving style, and how aggressively you may push your new Jeep are all factors that will determine how often you will likely need to change the brake pads and rotors. A periodic inspection, to coincide with every oil change, is a good start to keeping your Jeep Compass as safe and reliable as it was the day it rode off the assembly line. Your Northlake Chrysler Jeep Dodge and Ram Service Advisor will be happy to examine them for you.
Transmission Fluid change: Whether your Compass is equipped with a six-speed manual or six-speed automatic transmission, there is very little service required other than making sure that the proper level of fluid is maintained. Still, if you are high mileage driver, or feel the transmission fluid has become contaminated with water, contact your Northlake Service Advisor for service. Keeping on top of this will ensure that you will enjoy miles and miles of trouble-free driving. For more information check your Jeep Compass Owner's Manual and your Northlake Jeep Service Advisor.
Windshield Wipers: No one likes smudgy glasses, just the same way no one likes a dirty windshield. With fresh Mopar-approved wipers and a full reservoir of wiper fluid, your windshield will sparkle, even if the rest of your Jeep is covered in mud! You remember how good your wipers were the first time you flicked them on. But over time, they become brittle, hard, streaky and noisy, which is an indicator that it is time for a new pair. A Napleton Pro Tip: If they are leaving spots, smears and streaks on the windshield, it's time to replace them. Your Northlake Chrysler Dodge Jeep and Ram Service department stocks a full lineup of Mopar Wiper Blades made specifically for your Jeep.
Rotate Those Tires: Periodic rotation on your Jeep Compass is a way to prevent premature tire wear. Unusual wear and tear on the front tires alone is a clue that they should be rotated immediately. Your Northlake CDJR service professionals suggest rotating your tires during every oil change to help equalize tire wear at all four corners of your Jeep Compass. A Napleton Pro Tip: For longest life and equal wear, tires should always be rotated at the same time as every oil change, and always before they are aligned.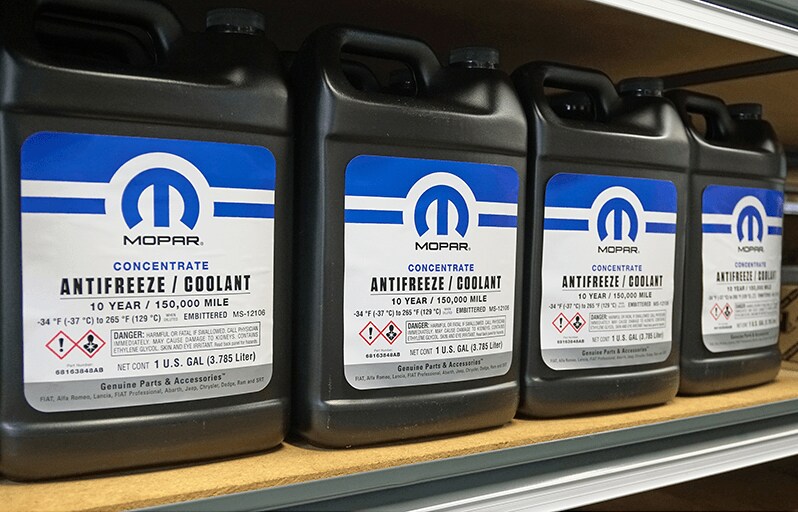 Other Fluids and Lubricants: Your Northlake service department is ready to inspect all of your Jeep Compass's fluids, whether brake, transmission, steering, oil and even wiper cleaner, to make sure you won't be caught high and dry in the middle of that cross country road trip, or even a jaunt to the local supermarket for a Publix Ultimate Sub Sandwich. Stop by to have them take a look or call for more information and an appointment, today.
Spark Plugs: Typically some of the longest-lived parts on your Jeep Compass, they still occasionally need replacing. Simply, they are responsible for sparking your 2.4-liter Multi-Air engine to life. Jeep says to change them every 100,000 miles. Still, things can occasionally go south with those little rascals, requiring a replacement set before that. Your Napleton Jeep service department agrees! Check your Compass owner's manual for more extensive details.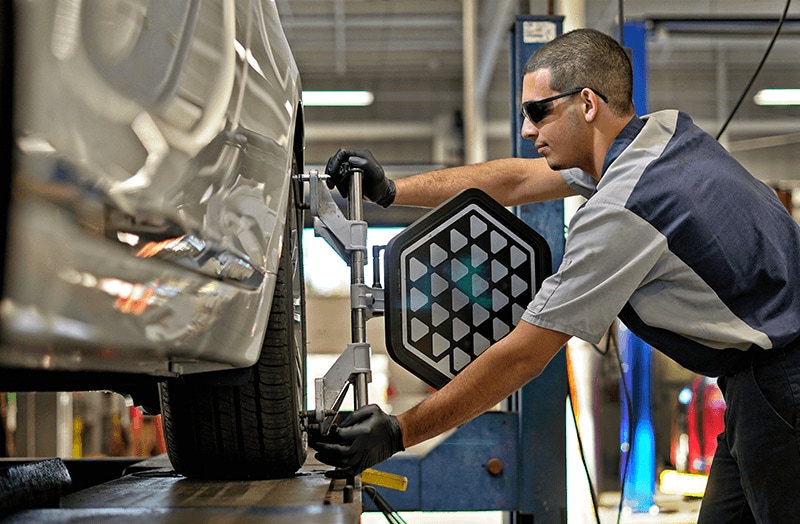 Wheel Alignment: Do you find yourself pulling to the right or left while driving your Jeep? We're not talking politics. We're talking wheel alignment. Regardless of which way you find yourself leaning, it's a good sign that your Jeep Compass needs a realignment. With proper inflation and alignment, your Jeep will steer straightly while getting you the longest life possible from your tires. Speed bumps and potholes are not your friends, so it's quite possible that even a casual encounter with either can throw them out of alignment. Your Northlake CDJR service advisor can evaluate their condition and suggest a proper interval for future service. A Napleton Pro Tip: Always balance and rotate your tires before performing an all-wheel-alignment in an effort to maintain even tire wear all the way around.
As always, the owner's manual from your Jeep Compass offers more information on the care and feeding schedule of your new Jeep vehicle. Additionally, the service department and advisors at Northlake Jeep Chrysler, Dodge, and Ram are eager to offer you professional service that will keep your Jeep Compass running and feeling like new. Call for more information today.