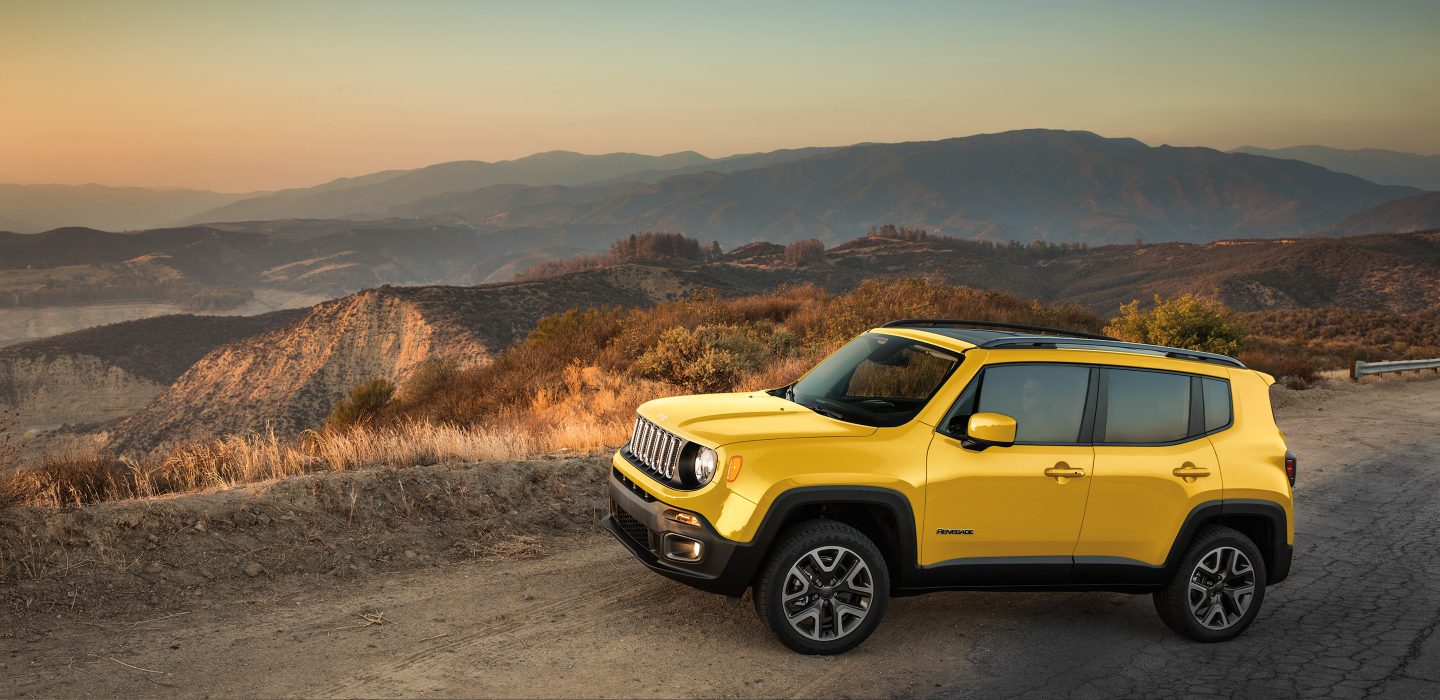 Call Us Today for Exclusive Internet Offer!
888-387-8975
Meet The New 2022 Jeep Renegade In West Palm Beach

If you're a West Palm Beach SUV driver,  you should be pleased to hear that the new Jeep Renegade is coming to town. And it's bringing  a ferocious  line-up of thrill seeking  sports utility vehicles with it. Starting with a Jeep Renegade Sport, this newcomer is quick to show you it's built for adventure. If you still need more Jeep attitude,  we also  carry the all-new Jeep Renegade Latitude, Altitude, Limited,  and the Trailhawk. Make no mistake. This compact carrier vehicle is Jeep life built. It can climb steep grades, crawl through rock mountains, and swim through  rising floods. Plus, it  also comes standard with a powerful yet fuel efficient 1.4L Multi-Air Turbocharged Engine. And, this vehicle rewards drivers with a spacious luxury interior that fits  right into your lifestyle.  With more capability and versatility, this is the best  sports utility vehicle for you and your family.  But don't just take our word for it. Come put this SUV to the test. Visit our local Jeep Dealership near West Palm Beach, and schedule your free test  drive today.
Act now, and you can be one of the first few drivers to get an incredible deal on the all new  West Palm Beach Jeep Renegade. But you must hurry. Time is running out. And, we don't want you to miss your chance to experience this vehicle first hand.  
If you want to save time, fill out the free online form above. It  just takes a few seconds. And, it's risk free-free with no obligations. Plus, it's easy for anyone to fill out. So, what are you waiting for?
Fill out the free online form today.
If you're still wondering "why buy a new Jeep Renegade ", keep reading.