Chrysler Pacifica  Auto Repair And Maintenance Services

Your new Chrysler Pacifica, is the perfect example of innovative thinking at Chrysler.  Built to last, you'll get the most from it by following Chrysler's recommended maintenance schedule. A full schedule of servicing intervals is available in your Chrysler Pacifica Owner's Manual but your Northlake Chrysler Pacifica's service experts will always be just a phone call away.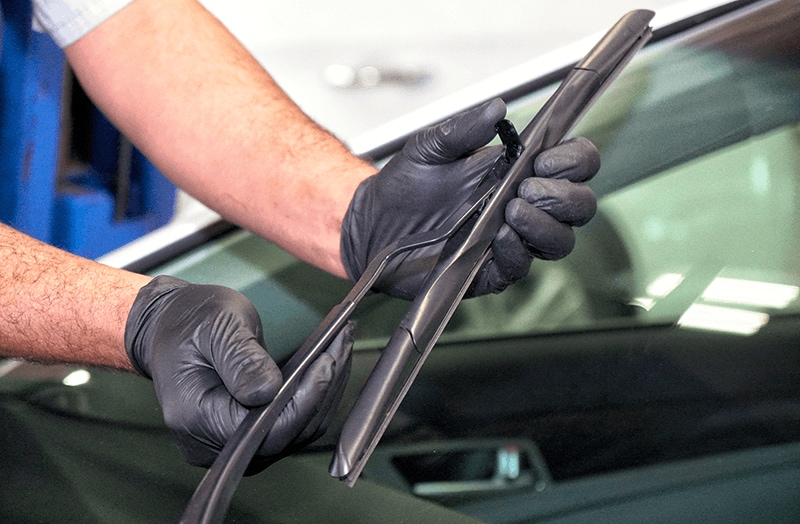 Chrysler Pacifica Wiper Blade Change:

 We like clean glass as much as the next guy. Clean windshields, too. If you are like us, you replace your wiper blades at the first sign that they have outlived their useful life. Over time though, wiper blades can become brittle and should be replaced. Pro tip: If they are causing water spots and streaks on the windshield, that's a sign that it's time for replacement. Northlake Chrysler's Parts and Service departments stock a full lineup of Wiper Blades made specifically for your new Chrysler Pacifica Minivan.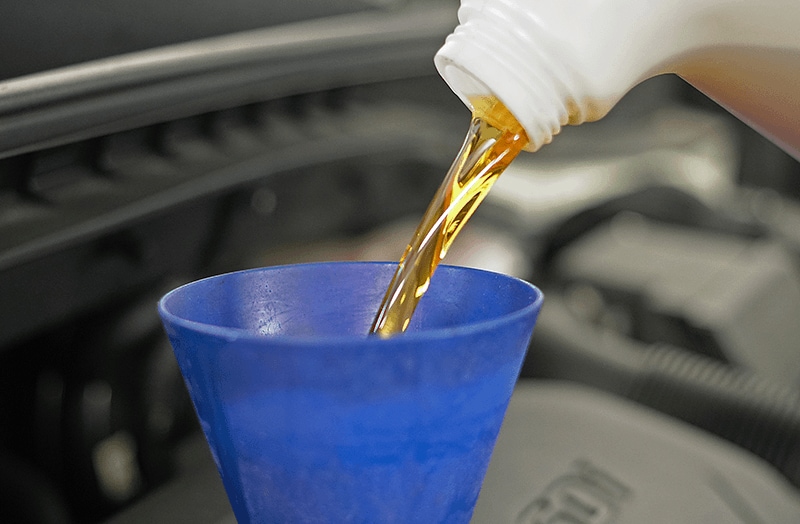 Chrysler Pacifica Oil Change:
 Your Northlake Chrysler Pacifica is powered by a precision-built 3.6-liter Pentastar engine that will provide years of reliable service. For best performance, use Mopar-approved fresh synthetic or conventional motor oil, and a new oil filter to remove dirt and debris. It's time to change it when the oil change indicator light appears on the dashboard of your Chrysler Pacifica. Please consult your Northlake Chrysler Pacifica Owner's Manual and your  Chrysler Service Advisor for details.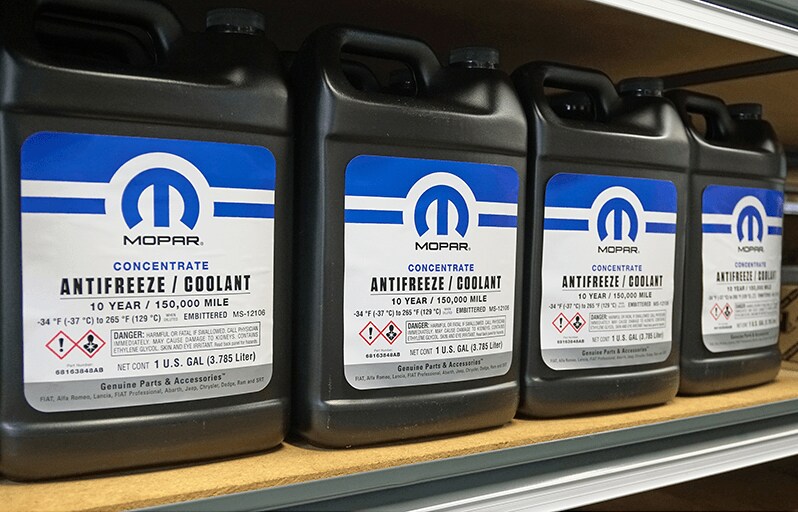 Chrysler Pacifica Fluid Change:

 As critical as they may seem, having no brake fluid, motor oil or transmission fluid can be annoying, but none more annoying than an empty windshield wiper reservoir. Especially while cruising cross country on an extended road trip. Stop by your  Northlake Chrysler Dodge Jeep and Ram service department, to have our friendly service advisors top off your fluids, even between oil changes. Contact us for more information today.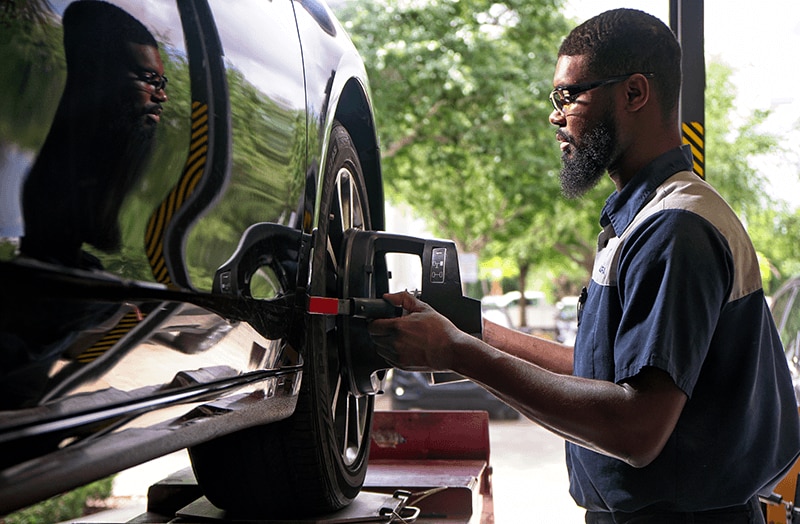 Chrysler Pacifica Wheel Alignment:
Have you noticed your Chrysler Pacifica pulling to the left or the right while driving? That's a good sign that your Pacifica is in need of alignment. Properly aligned, and inflated tires will wear evenly and steer straight for virtually the entire life of the tire. Although the Chrysler Pacifica is able to handle almost any road hazard, remember that potholes and speed bumps are not its friends. Even a casual encounter can throw it out of alignment, so keep vigilant while driving to avoid any obstacles that may arise. Your Northlake CDJR service advisor can suggest a proper interval for front and all-wheel-alignment. Pro tip: Always balance and rotate your tires before performing an all-wheel-alignment in an effort to maintain even tire wear all the way around.
Chrysler Pacifica Brake Pads And Rotor Repairs:

are critical to your Chrysler Pacifica and its occupants. They provide optimal stopping power and control of your new Pacifica. As we know, easy application of the brakes will extend the life of the pads. But they still eventually wear out. Your Northlake Chrysler service advisor will be happy to inspect the brake pads and rotors whenever you are in for an oil change or other service. Replacing them with Genuine Mopar Replacement parts will insure your Pacifica is running like new, regardless of how old it is.
Chrysler Pacifica Tire Rotation Services:

 To achieve the longest life from the tires on your Chrysler Pacifica, they should be rotated at regular intervals. A good rule of thumb is to have it serviced at the same time you have the vehicle in for an oil change. Part two of that rule is to have them rotated at the first sign of unusual or uneven wear. The tires on your new Northlake Chrysler Pacifica can take you everywhere, but the object is to get there safely. Rotating them helps insure the front tires don't wear out before the rear or vice versa. Ideally, they should all wear out at the same time. They should be rotated every 7,500 miles, and always before an all-wheel-alignment.
Chrysler Pacifica Transmission Fluids:

 The transmission on your new Northlake Chrysler Pacifica is essentially a sealed unit, needing very little, if any, maintenance. Nonetheless, care should be taken especially in the case of a high-mileage, high-stressed vehicle. Chrysler recommends a hands-off approach to transmission servicing but if you use your Pacifica for heavy hauling or high mileage, please check with your Chrysler Pacifica's owner's manual and your Chrysler service advisor.
Chrysler Pacifica Spark Plug Services:
 Typically maintenance free, the spark plugs on your Chrysler should be replaced every 100,000 miles or so. Simply, they put a spark into the Pentastar engine. Your  Chrysler Ram Dodge and Jeep service department stocks nearly every size of Mopar spark plug needed for your Chrysler Vehicles! Your Pacifica's owner's manual can offer more extensive details.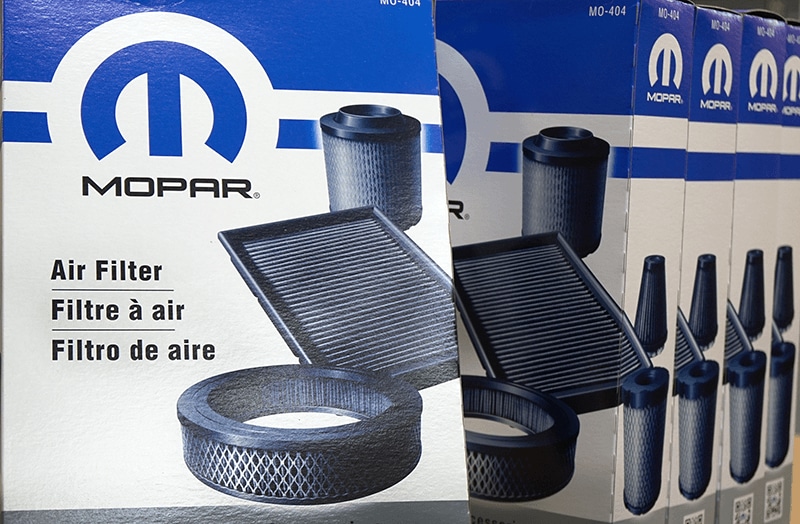 Chrysler Pacifica Air Filters:

 The engine in your new Chrysler Pacifica yearns to breathe freely. That's why it's equipped with a Mopar Air Filter. The Pacifica's Air Filter is made to trap debris particles while continuing to allow the engine to operate. Eventually it fills up, causing a loss in efficiency that can reduce mileage. Stop by the Northlake Chrysler Dodge Jeep and Ram service department for an inspection today. Your Chrysler Pacifica's Owner's Manual recommends changing it every 30,000 miles unless you live in a particularly dusty region of the United States, where you should change it more frequently.
Chrysler Pacifica Owners Manual

The Chrysler Pacifica's Owner's Manual offers more information on the operation and service schedule of your new Northlake Chrysler vehicle. Additionally, the service department and advisors at Northlake Chrysler are eager to offer you professional service that will keep your new Chrysler running and feeling like new. Call for more information today.
Make an Inquiry
* Indicates a required field
Sales Hours
Monday

09:00AM - 09:00PM

Tuesday

09:00AM - 09:00PM

Wednesday

09:00AM - 09:00PM

Thursday

09:00AM - 09:00PM

Friday

09:00AM - 09:00PM

Saturday

09:00AM - 09:00PM

Sunday

11:00AM - 06:00PM