Maintaining Your Northlake Dodge Durango

Think of your new Northlake Dodge Durango as a seven-passenger Dodge Challenger. Available in a wide variety of flavors, it can do almost everything you'll ask of it and still retain its snarly lip, too. Available as the Durango SXT with 3.6-liter Pentastar V6 engine, the Durango R/T with 5.7-liter Hemi, or the Durango SRT with 6.4-liter Hemi, it can haul the family and haul butt at the same time.
A Dodge Durango Owner's Manual is included with complete information on the operation of your new Dodge Durango. Still, in order to keep your Durango in top working order consult the Automotive Experts at Napleton Northlake Dodge, Chrysler, Jeep and Ram, who are ready to advise you on the proper care and feeding of your new Northlake Dodge Durango.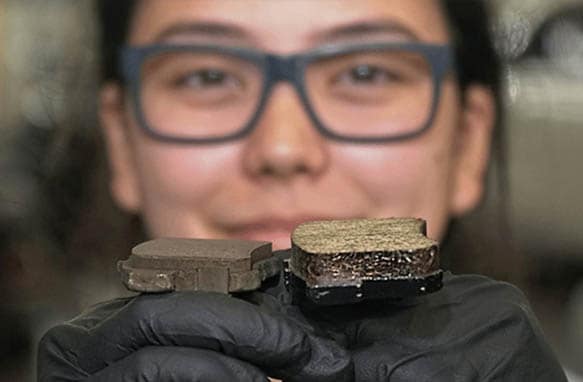 Dodge Durango Brake Pads:

 One of the prime pieces of safety equipment on your Northlake Dodge Durango, brake pads are pressed together by clamping devices known as Calipers. The brake pads press against the rotors to bring your Durango to a safe stop. After years of service, the pads and rotors will start to wear down causing them to become less effective. Eventually, they might even begin to squeak like a church mouse. Aggressive driving styles will accelerate the wear of the pads and rotors, but as in most things in life, your mileage may vary. Your Northlake Dodge service technician will be happy to inspect your pads and rotors every time you are scheduled for an oil change.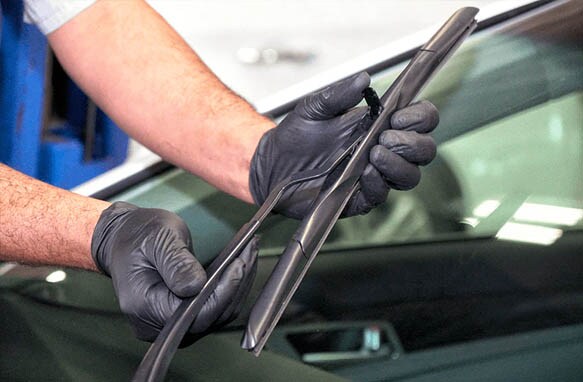 Dodge Durango Wipers Blades:

 As tough as your Dodge Durango may look in person, all is lost if you show up on the scene with a splotchy windshield. Having a fresh pair of Mopar-equipped wiper blades will guarantee your windshield will sparkle after each sweep of the wiper arm from left to right. Eventually the windshield wipers wear out and won't be as effective at the task they are designed to do. Adding extreme heat or cold will only work to shorten the effective lifespan of the blades. Your Northlake CDJR service department will have the proper wipers for your Dodge Durango on hand so you can be on your way in no time. A Napleton Pro Tip: When the wipers streak, spot or squeak, that's a good indication it's time for replacement.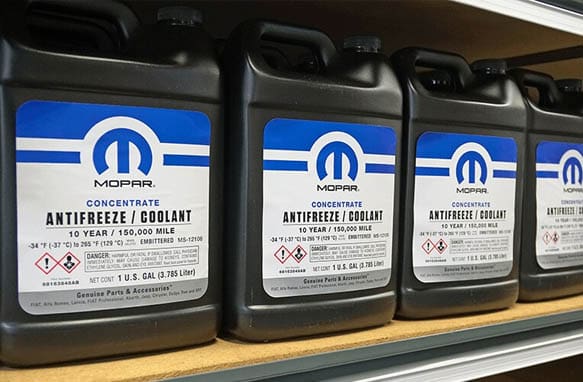 Dodge Durango Fluid Change:

 Fluids cause the flow inside your Northlake Dodge Durango. Wiper Fluid. Transmission Fluid. Brake Fluid. Coolant. Oil. Tire Pressure.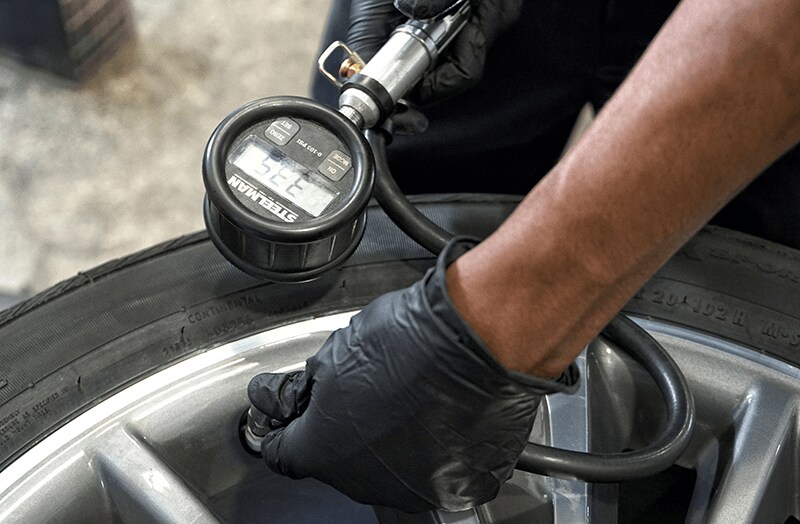 Eventually they become used up, lose their effectiveness, deflate or less likely, but still a possibility, contaminated. That's why it's a great idea to perform a periodic monthly check on your Durango's fluid levels to make sure you won't be caught dry before setting out on that big family vacation to Wally World with your mother-in-law in the third-row seating. We're thinking of you, Griswold Family wannabees. Checking these essentials will make sure your Dodge Durango is always ready to hit the road. Stop by the Northlake CDJR service department to have one of our professional technicians top off all fluids as needed, even between oil changes. Call Northlake CDJR for an appointment today.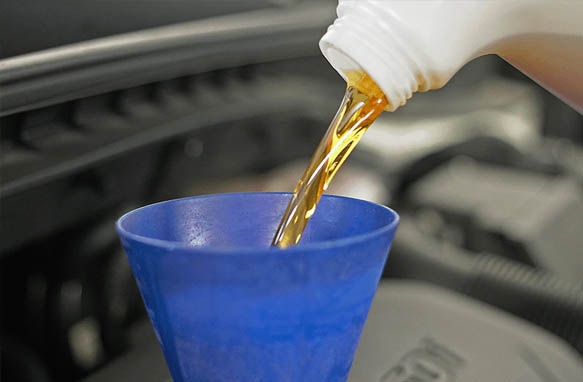 Dodge Durango Fluid Change:

Speaking of oil (yes we were, in the previous paragraph), your Northlake Dodge Durango is engineered for a long life on the road. It's best achieved by the use of high-grade Conventional or Synthetic Motor Oil from your Northlake Dodge Service Department. Regardless of which you choose, Northlake Dodge the right grade for your Dodge Durango. As specified in the Dodge Durango Owner's Manual, your vehicle has an Oil Change Indicator System which alerts you when you should change the oil and filter. Depending on how hard you drive, your Northlake Durango, it could alert you in as few as 3,500 or as many as 7,500 miles. Change it more frequently if you take advantage of your Durango's towing capabilities. At the outside, your owner's manual and your Dodge Service Advisor both recommend intervals not to exceed 12 months or 10,000 miles for the 3.6-liter, 5.7-liter and 6.4-liter engines.
Dodge Durango Spark Plug Repair :

 Your Northlake Dodge Durango is equipped with long-life (100,000-mile) spark plugs, but that doesn't mean they may never need replacing. Essential to your Durango's operation, they cause the combustion in your Internal Combustion Engine to occur. Your Napleton Dodge service department can offer Mopar-Approved replacement plugs to be changed at around the 100,000-mile mark or sooner, if needed. Your Dodge Durango Owner's Manual and Northlake CDJR Service Advisor can offer more extensive details.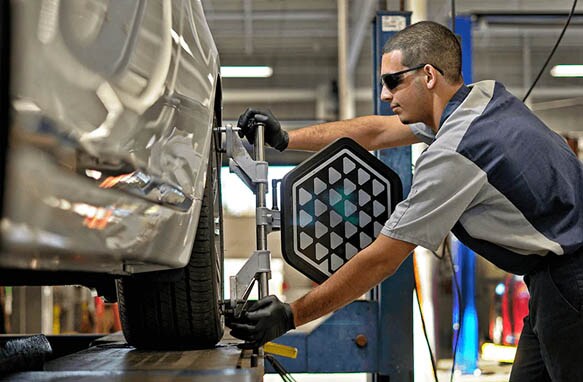 Dodge Durango Tire Alignment Services:

 If you find your Dodge Durango drifting left or right while driving or when applying brake pressure, it usually means your Durango is out of alignment. In addition to be annoying when underway, it is unsafe and will contribute to premature tire wear. Properly aligned, your Dodge Durango should get equal tire wear at all four corners. Consult your owner's manual and your Northlake Service Advisor for more information. A Napleton Pro Tip: Always rotate and balance your tires before settling down for an alignment. That way tire wear should equalize at all four corners of your Dodge Durango.
Dodge Durango Transmission Services

 Your Dodge Durango is equipped with a modern automatic transmission, there is really not a lot of maintenance to perform on it. Still, your owner's manual recommends changing the transmission fluid every 90,000 miles or so. With this attention to detail, the gearbox of your Dodge Durango will offer years of trouble-free driving pleasure. For more information check with your Durango's Owner's Manual and your  Northlake Dodge service advisor.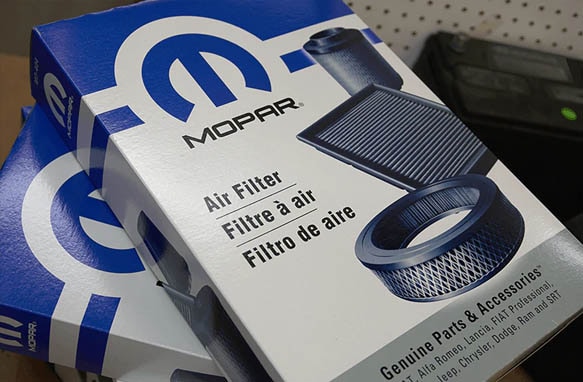 Dodge Durango Air Filter Services

 Regardless of what flavor of Dodge Durango you may own, it relies on fresh air for its performance. Mopar-Approved Air Filters filter the airflow before it enters the engine, efficiently trapping dirt particles and debris. After approximately 30,000 miles or so, like a toothbrush, the filter will naturally lose its effectiveness and needs to be replaced. If you live in more arid, dusty regions, your Durango Air Filter may require changing much sooner. Your Northlake Dodge, Chrysler, Jeep and Ram Service Department will stock the correct filter for your Durango.
Schedule Your Next Dodge Durango Maintenance Service Appointment

 Last time we checked, we didn't find it on any bestsellers list, but please read through the Owner's Manual of your Napleton Northlake Dodge Durango because it offers so much in the way of detailed information on the capabilities of your new Dodge Vehicle. Your Northlake Dodge, Chrysler, Jeep and Ram service advisors are eager to offer you professional service that will keep your Dodge Durango running like new. Call for more information today.
Make an Inquiry
Sales Hours
Monday

09:00AM - 09:00PM

Tuesday

09:00AM - 09:00PM

Wednesday

09:00AM - 09:00PM

Thursday

09:00AM - 09:00PM

Friday

09:00AM - 09:00PM

Saturday

09:00AM - 09:00PM

Sunday

11:00AM - 06:00PM