Chrysler 300 Repair & Maintenance Service Information

Your new Chrysler 300, is an iconic large segment sedan. It's a precision built automobile designed to provide years of trouble free driving. In return for that service, it requires proper care and feeding to remain in tip top shape. You'll get the most out of it if you follow Chrysler's recommended maintenance schedule. A complete list of service schedules can be found in your Chrysler 300 Owner's Manual, but when in doubt, the service experts at Northlake Chrysler Jeep Ram and Dodge are only a phone call away.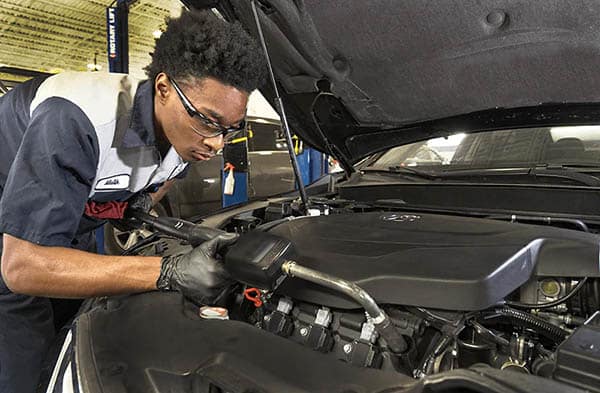 Chrysler 300 Oil and Filter Change Services :
Your Northlake Chrysler 300's engine is a precision-built mill that will provide years of smooth service. Designed to perform best with fresh conventional or synthetic motor oil, and a new oil filter to remove dirt and debris, it should be looked after carefully. Your Northlake CDJR Service Advisor recommends changing the oil as indicated by the Oil Change Indicator System icon on your dashboard. 
Chrysler 300 Transmission Fluid Change

A sealed unit, there is really very little to go wrong with it. Still, if you are high mileage driver, you should consider having your transmission fluid changed at about 60,000 miles, or every 50,000 miles if it equipped with All-Wheel-Drive. Keeping on top of it this way will ensure that you will enjoy miles and miles of trouble-free driving. For more information check with Chrysler 300 owner's manual and your Northlake Chrysler service advisor.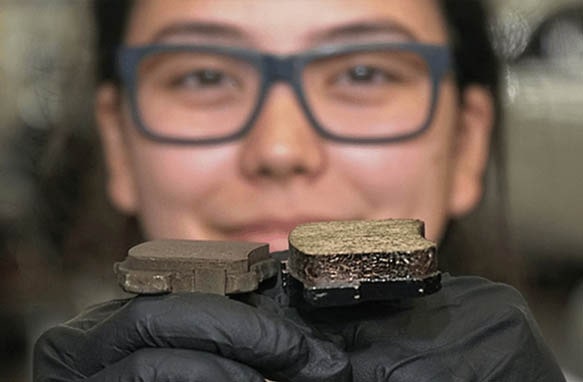 Chrysler 300 Brake Pads And Rotors Change:

 Brake Pads and Brake Rotors provide stopping power for your new Chrysler 300. Definitely a piece of your 300's safety kit, they are still limited-life parts that eventually wear out due to normal usage. Depending on your driving style, and how aggressively you may push your new Chrysler will determine how often you will likely change the brake pads and rotors. Periodic inspection, coinciding with every oil change, is a good start to keeping your Chrysler 300 as safe and reliable as it was on the day you first took delivery. Check with your Northlake Chrysler Jeep Dodge and Ram service advisor who will be happy to examine them for you.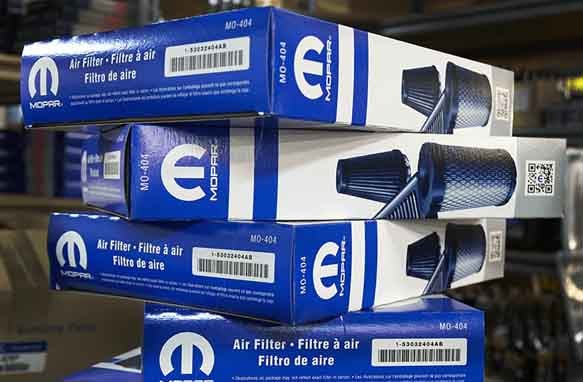 Chrysler 300 Air Filter Change:

 The internal combustion engine in your new Chrysler 300, whether a Hemi V8 or the 3.6-liter Pentastar V6, requires fresh air to breathe. That's where the air filter comes in. Made to trap particles of debris while continuing to allow the engine to breathe, it eventually can fill up, causing it to lose some of its efficiency. A full filter can result in less mileage than you have come to expect from your Chrysler 300. Your Northlake Chrysler service advisor, as well as your Chrysler 300 Owner's Manual both recommend changing it every 30,000 miles unless you live in particularly dusty regions, where you should change it more frequently. 
Windshield Wiper Replacement: Just like cleaning your glasses, your windshield should be cleaned regularly for the best view forward. There's nothing like a pair of fresh wiper blades, especially in rainy or snowy regions to clear the way. But over time, they become brittle and hard, which is the time they should be replaced. Pro tip: If they are leaving spots and streaks on the windshield, it's time to replace them. Your Northlake Chrysler Dodge Jeep and Ram Service department stocks a full lineup of Mopar Wiper Blades made specifically for your new Chrysler.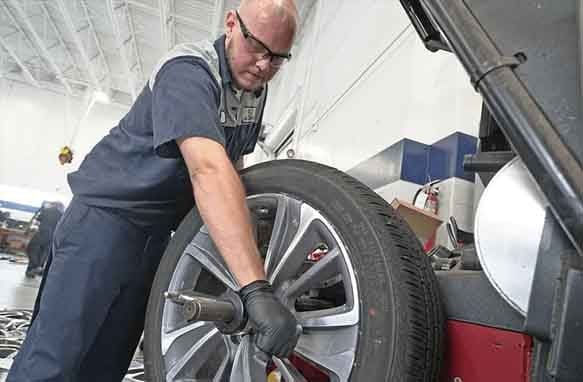 Chrysler 300 Wheel Alignment & Rotation Services

 Rotating the tires on your new Chrysler 300 is one way to prevent them from wearing down before their time. Excessive wear and tear on just the front tires alone is one giveaway that should be rotated immediately. Your Northlake CDJR service team suggests rotating your tires at the same time you have your oil changed for even wear at all four corners of your Chrysler 300. They should be rotated approximately every time your vehicle is in for an oil change, and always before an all-wheel-alignment.
Chrysler 300 Fluid Change Services

 Running high and dry on wiper fluid is especially annoying, but not nearly like having no brake fluid, transmission fluid or oil in your Chrysler 300. Especially right before a major road trip. Even if you are between scheduled oil change periods, your Northlake service department is ready to top off all fluids when necessary. Call up for more information today.
Chrysler 300 Spark Plug Change

 Spark plugs are typically some of the longest-lasting parts used on your vehicle, yet they still occasionally need replacing. Simply put, they put the combustion into the internal combustion engine. (What are spark plugs for $200, Alex?) Chrysler says to change them every 100,000 miles. Your Northlake Dodge Ram Chrysler Jeep service department agrees! Your Chrysler 300 owner's manual can offer more extensive details.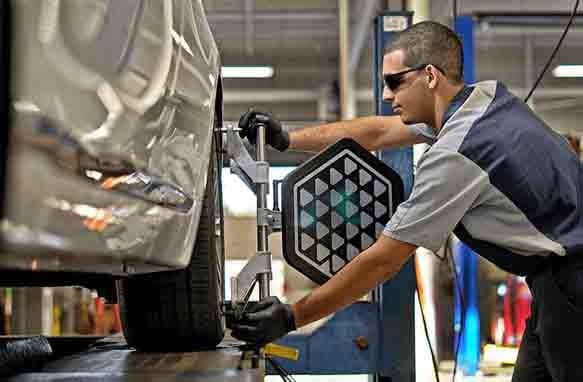 Chrysler 300 Wheel Alignment

 Is your Chrysler 300 pulling to the right or the left? That's a good sign that your Chrysler needs a realignment. With proper inflation and alignment your Mopar will steer straightly while getting you the longest life possible from your tires. With speed bumps and potholes being your tires worst enemies, it's quite possible that even a casual encounter with either can throw them out of alignment. Your Northlake CDJR service advisor can suggest a proper interval for the service. Pro tip: Always balance and rotate your tires before performing an all-wheel-alignment in an effort to maintain even tire wear all the way around.
Schedule Your Next Chrysler 300 Maintenance Service Appointment Today

As always, the owner's manual from your Chrysler 300 offers more information on the operation and service schedule of your new Chrysler vehicle. Additionally, the service department and advisors at Northlake Chrysler are eager to offer you professional service that will keep your new Chrysler product running and feeling like new. Call for more information today.
Make an Inquiry
* Indicates a required field
Sales Hours
Monday

09:00AM - 09:00PM

Tuesday

09:00AM - 09:00PM

Wednesday

09:00AM - 09:00PM

Thursday

09:00AM - 09:00PM

Friday

09:00AM - 09:00PM

Saturday

09:00AM - 09:00PM

Sunday

11:00AM - 06:00PM